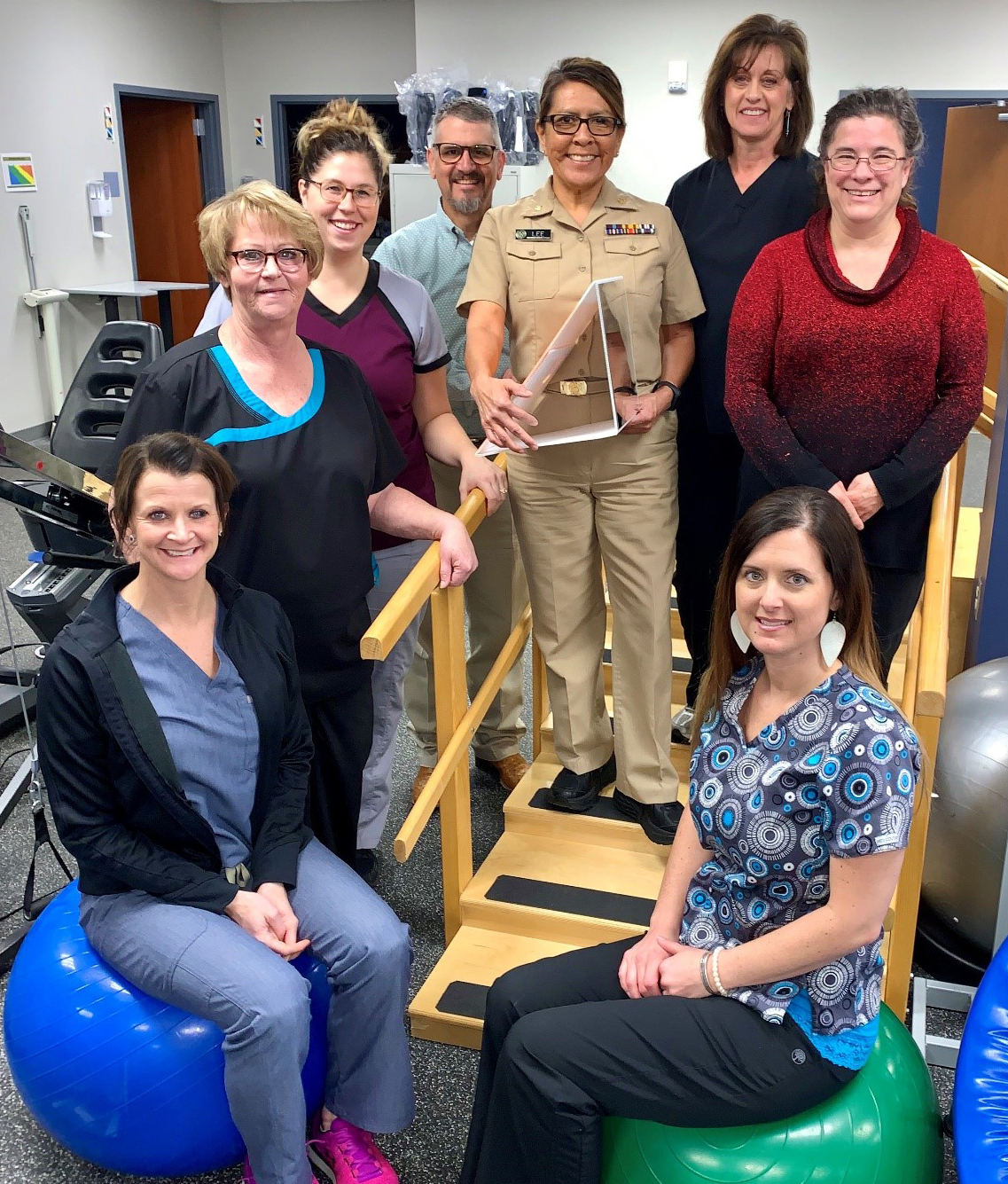 About 50 million US adults have chronic pain, which is one of the most common reasons adults seek medical care. For many people, living with chronic pain is a way of life. The Indian Health Service Clinton Service Unit in Oklahoma has taken steps to improve the quality of life for those living with chronic pain through the Interdisciplinary Pain Management program. The program is designed to help patients become part of the treatment team and take an active role in regaining control over their life in spite of the pain.
What is Chronic Pain?
Chronic pain is defined as persistent pain, typically lasting three months or more and beyond an expected time for healing, which can be either continuous or recurrent and of sufficient duration and intensity to adversely affect a patient's well-being, level of function, and quality of life.
Phase I of the program started in 2016. The program focuses on pain relief and management through combining the services of behavioral health, physical therapy, chiropractic intervention, and massage therapy. These providers work in partnership with the patient to facilitate the patient's abilities to cope with chronic pain and improve functioning. For many, the program is a successful alternative to the use of opioid pain medications, thus preventing the risk of opioid misuse. The team works with patients to put together a functional goal and treatment plan aimed at developing skills and techniques for an increased quality of life.
Physical therapists provide the team with a continued, advanced knowledge on physical therapy intervention. This evidence-based approach educates the patient on the neuroscience pain and teaches behavior and biomechanical modification techniques to help decrease pain, while also increasing strength and functional activities. The program also offers manual therapy, dry needling, electrical stimulation, moist heat, cryotherapy, and ultrasound. Massage therapy is used to reduce pain caused by muscle tension by increasing the circulation of blood and delivering nutrients to the areas of chronic pain.
The use of chiropractic care aims to re-align and provide skeletal stabilization to reduce pain. A chiropractor evaluates patients for joint restriction affecting function. The chiropractor uses manipulation, manual therapy techniques, stretches, and exercise to improve joint motion and decrease nerve irritation, allowing for functional and postural correction.
Dr. Kara Richardson-Cline, behavioral health director at the service unit, has trained the team on neuroscience of chronic pain and the role a pain psychologist plays in integrated pain management.
As we move forward with the development of phase II of the program, the service unit is providing monthly educational advancements in the management of pain to the treatment team and staff. Graded motor imagery has recently been introduced as a new treatment technique, using brain exercises involving motor imagery, left/right brain discrimination, and mirror therapy.
The Clinton Service Unit is committed to improving the health of American Indians and Alaska Natives with chronic pain.
Related content:
Safe Opioid Prescribing: A Focus on Patient Wellness