For the first time, Indian Health Service (IHS) is selected as one of 50 organizations (and people within them) to win a CS050 award for developing and implementing security initiatives that drive business value. IHS was selected due to the value of our cybersecurity program and security initiatives that demonstrate outstanding business value and thought leadership. IHS will be recognized at the CSO50 Security Conference + Awards on May 1-3, 2017, focusing on "Aligning Proactive Security with Modern Threats", at the Scottsdale Resort at McCormick Ranch in Scottsdale, Arizona. CSO provides news, analysis and research on a broad range of security and risk management topics and has been producing award winning content serving information needs of top security executives, since 2002. Areas of focus include information security, physical security, business continuity, identity and access management, loss prevention and more. CSOonline.com is published by (International Data Group) Enterprise, which is an IDG company.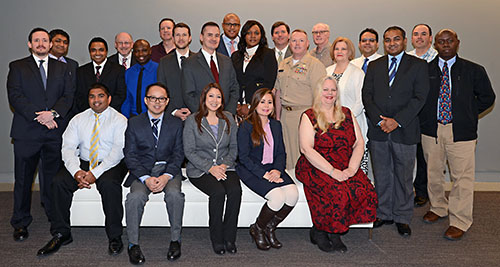 The IHS Cybersecurity Program's goal is to continually strengthen the cybersecurity posture of IHS by establishing an enterprise-wide secure environment to protect the confidentiality, integrity, availability and resiliency of all health information systems. In addition, instituting an organizational culture of responsible stewardship, promoting governance, providing expertise, and fostering awareness of Tribes to support the improvement and quality of access to care for approximately 2.2 million American Indians and Alaska Natives. Establishing cybersecurity governance as well as protection from cyber threats, is an effort to raise the health status to our vast healthcare network spanning over 420 hospitals, clinics, and health stations across 38 states and 567 sovereign nations to the highest possible level. The Division of Information Security is continually adapting to newly discovered cyber-threats to ensure that IHS systems and information are protected.
2017 CSO50 Award Honorees:
AECOM
Aflac
Amkor Technology
AstraZeneca
AT&T
Banesco Banco Universal, Venezuela
Beebe Healthcare
Blackstone
Blue Cross and Blue Shield of North Carolina (BCBSNC)
BNY Mellon
Cancer Treatment Centers of America® (CTCA)
Celgene Corporation
Creative Artists Agency
Department of Homeland Security
Educational Testing Service
Esri
FICO
Flowserve Corp.
Food and Drug Administration
Genpact
GoDaddy
Grand Canyon University
Health Management Systems
Hershey Company
HITRUST Business Associate Council
Horizon Blue Cross Blue Shield of New Jersey
INC Research
Indian Health Service
International Association of Certified ISAOs (IACI)
Jackson Health System
John Muir Health
Kimberly-Clark Corporation
Los Angeles World Airports
MasterCard
Monsanto
Nexteer Automotive
ProQuest
Quest Diagnostics
Rapid7
Sallie Mae
State of Michigan
State of Missouri Office of Administration
The MITRE Corporation
The Nature Conservancy
TransUnion
United Airlines
United Nations International Computing Centre
USAA
Viewpost
Voya Financial
For more information, read the CSO50 press release Exit Disclaimer: You Are Leaving www.ihs.gov
Robert Collins is the Chief Information Security Officer (CISO) and Director of Information Security for the Indian Health Service. Mr. Collins has over 10 years of experience developing, implementing and reengineering security programs and nine of these directly involved international and domestic health organizations.