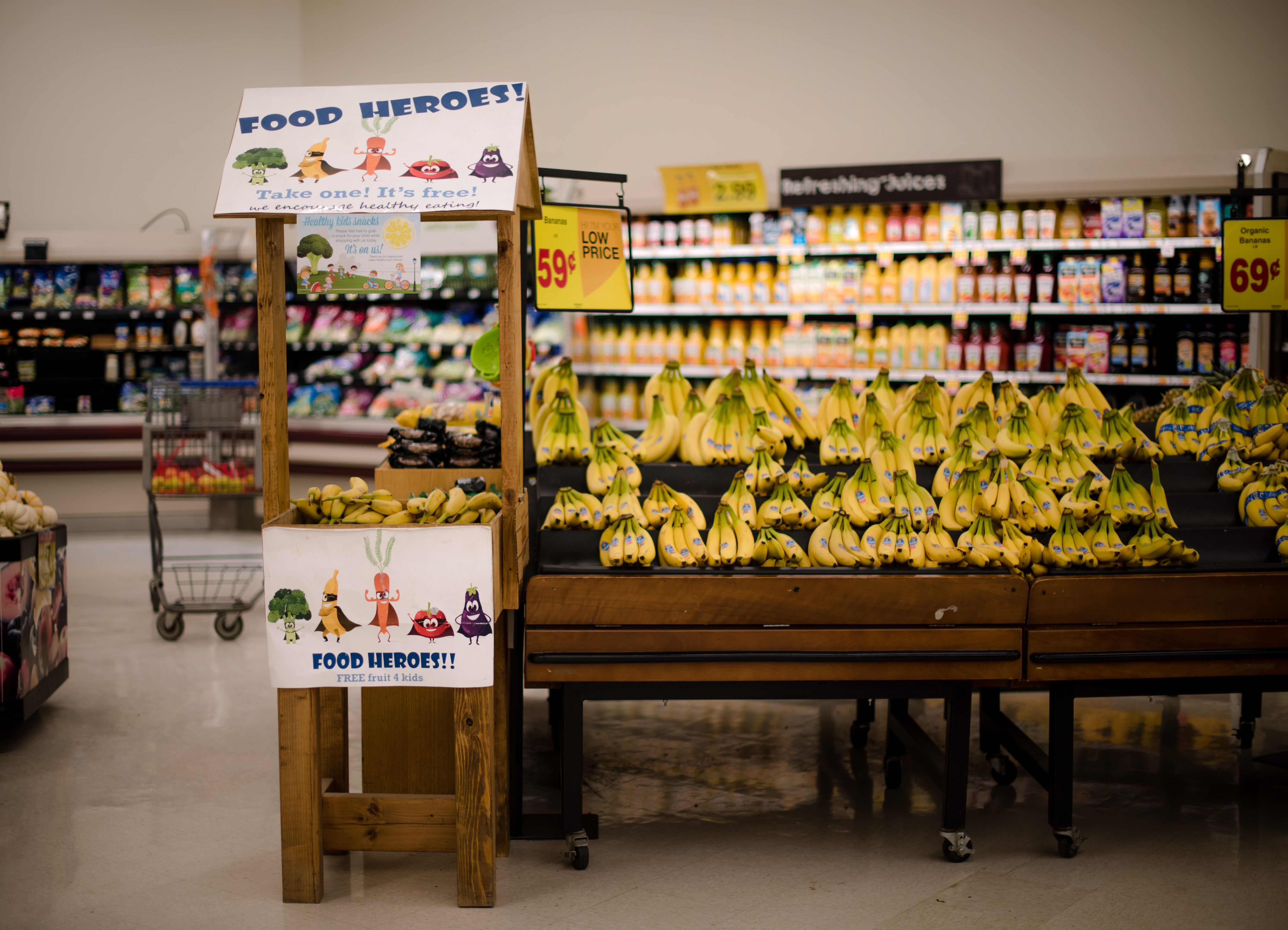 A permanent fruit stand was placed in City Market Grocery in Shiprock, New Mexico
Northern Navajo Medical Center's vision statement is, "we are a community choosing wellness." A major component of wellness is the prevention of disease. We know that Native American communities have some of the highest rates of food insecurity, obesity, and diabetes. A group of dedicated physicians, nursing staff, dietitians, and recreation specialists at Northern Navajo Medical Center are working together with the Shiprock Chapter House, community members, the local grocery store City Market, and the non-profit organization of COPE (Community Outreach and Patient Empowerment) to change the food environment of Shiprock. We want to make healthy foods accessible to all community members because we know that food can be a form of medicine.

One of our most recent, valued partners in promoting healthy eating has been the City Market grocery store in Shiprock. Our staff and community members built a stand designed with "action hero" fruits and vegetables to promote free fresh fruit that children can enjoy while shopping with their family. The management of City Market enthusiastically supported placement of the fruit stand as a permanent fixture in the Produce Department. In response to a community survey that showed that 92% of customers would buy more fruits and vegetables if they were relocated from the back of the store to the front, City Market management piloted a cooler of berries and grapes at the front of the store.
"Anytime I see the fruit stand, I can choose a fruit for each of my kids," said Lynnel Dixon, a mother of four children, including nine-month old twins.

Lynnel is also part of another program called the Fruit and Vegetable Prescription (FVRx) Program that Northern Navajo Medical Center and City Market partnered on with the help of COPE. Every month, Lynnel and her twins attend an education session on various topics including healthy eating, avoiding sugar-sweetened drinks, and the importance of exercise. For six months, her family receives vouchers that she can use to purchase fruits and vegetables at City Market. "FVRx helped my family try new fruits and vegetables, like brussel sprouts. I would never have known my son liked brussel sprouts if it weren't for the program. I love this program," she said. Participants in the program have been shown to have increased consumption of fruits and vegetables, along with a decrease in Body Mass Index in overweight and obese pediatric patients.

The Shiprock Chapter House has been a valuable community partner, and we celebrated the passage of a Chapter House Resolution that supports the increased availability of fruits and vegetables, and decreased availability and placement of sugar-sweetened beverages at City Market.

There is more to do in the fight against diabetes, obesity, and food insecurity, and we hope to continue and expand our community partnerships to promote a healthy food environment in Shiprock, as we strive to fulfill our hospital's vision of wellness for the Shiprock Community.
Related Content:
Eating Healthy