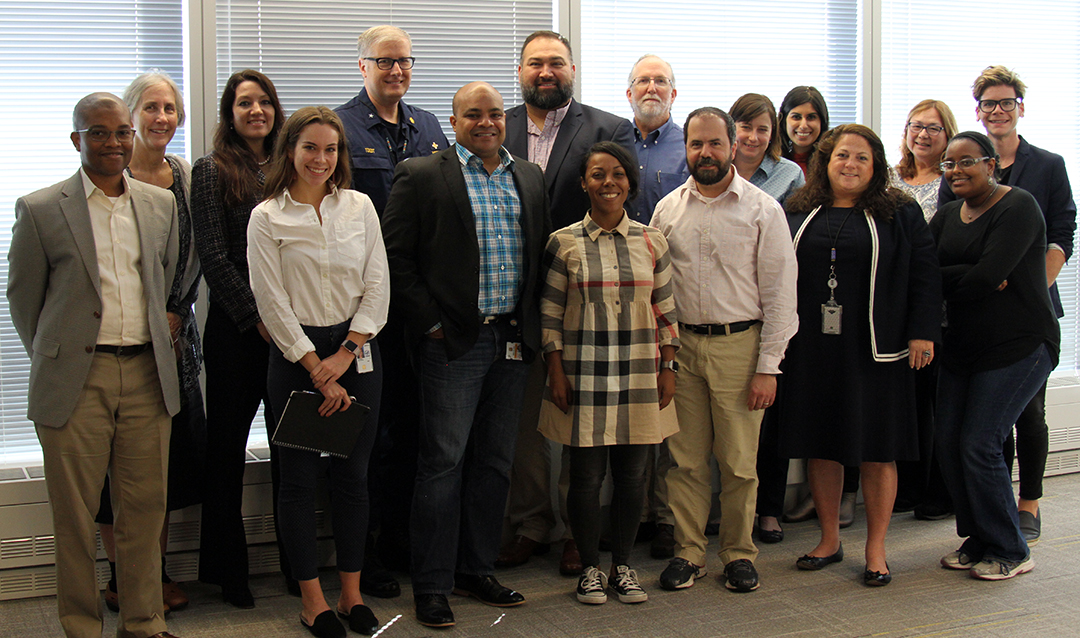 The Indian Health Service Office of Information Technology and the Department of Health and Human Services Office of the Chief Technology Officer Exit Disclaimer: You Are Leaving www.ihs.gov have launched a Health Information Technology Modernization Research Project. The project will provide valuable insight on ways for IHS to streamline its health IT infrastructure, applications, and capabilities.
Work on the project began with a weeklong kick-off meeting at IHS headquarters in Rockville, Maryland, October 9-12, 2018 where a strategy for successful execution of the project was developed.
The IHS currently uses the Resource and Patient Management System, or RPMS, to manage clinical, financial, and administrative information in the Indian health system. RPMS was developed in close partnership with the Veterans Health Administration and has been somewhat dependent on the development of the VA health IT system, known as VistA. By adapting VistA, IHS reduced expenditures on developing and maintaining the system.
Last year, the VA announced a decision to replace VistA Exit Disclaimer: You Are Leaving www.ihs.gov with a new system. In response, IHS has accelerated efforts to re-evaluate our health IT needs and options.
The research project is being conducted under a contract funded by HHS and awarded to Emerging Sun, LLC, with subcontractors Pistis, LLC and Regenstrief Institute. They will assist IHS by informing recommendations for a modern health IT system that will address clinical, process and technical gaps for improving health care outcomes within the Indian health system. Moreover, they will facilitate a successful transition from dependence on the VistA system.
This process involves several stages over the next year to gain valuable stakeholder input, including the voice of tribal members and leaders. The process will help inform planning and decision-making at IHS, including development projects and acquisitions. The one-year project period will end in September 2019.
The project will include:
Project planning and strategy
Convening an expert advisory panel on IHS health information technology
Assessment of current health information technology in a sample of IHS, tribal and urban sites
Developing a health IT community of practice
Health information technology analysis and recommendations
Health information technology initiatives roadmap and strategy
The IHS is dedicated to ensuring that tribes, tribal organizations, and urban Indian organizations are included in the process at each step. We continue to carefully review comments from last year's RPMS listening session as we move forward with the current project.
This project is in line with our mission at the Office of Information Technology to provide a highly reliable and efficient health information system to support the delivery of health care to the American Indian and Alaska Native people. It is also in alignment with the White House initiative to modernize federal IT. I recently participated in a panel discussion Exit Disclaimer: You Are Leaving www.ihs.gov on IT modernization in government with IT leaders from other federal government agencies. We discussed federal government priorities in modernizing our IT systems.
Related Content:
A Toolkit for Native Youth and Their Health Care Future
Health Insurance Marketplace Exit Disclaimer: You Are Leaving www.ihs.gov