September is National Childhood Obesity Awareness Month. In the United States from 2017-2018 Exit Disclaimer: You Are Leaving www.ihs.gov , nearly one in five children aged 2–19 years had obesity and an additional 16.1% were overweight. Obesity is a risk factor for diabetes, heart disease, high blood pressure, cancer, and other health issues. Obesity has generally been considered the result of a combination of over-nutrition, under-activity, and bad genes. However, obesity is now understood to be a disease impacted by social, environmental, economic, genetic, and behavioral factors.
Obesity was also found to be a risk factor for severe COVID-19 and related outcomes Exit Disclaimer: You Are Leaving www.ihs.gov , and obesity in children has worsened during the pandemic. In September, the Centers for Disease Control and Prevention released a report Exit Disclaimer: You Are Leaving www.ihs.gov showing significant increases in the rate of change in body mass index in a group of 432,302 children aged 2-19 during the early months of the pandemic. Over the last year and a half, COVID-19 has revealed differences in environments and resources experienced across the nation. It has highlighted how these differences contribute to higher rates and heavier impacts of COVID-19, and other diseases, for American Indian and Alaska Native people and other ethnic groups.
An understanding of the science of epigenetics Exit Disclaimer: You Are Leaving www.ihs.gov — the study of how your behaviors and environment can cause changes that affect the way your genes work — and social determinants of health, have expanded our awareness of how such differences can contribute to the development of obesity, chronic diseases, and COVID-19. We recognize how nutrition, pollution, on-going stress, and other factors contribute to health or disease by affecting the way genes are turned on or off.
A complex issue like childhood obesity requires us to examine how societal and community factors play a role. Social determinants of health Exit Disclaimer: You Are Leaving www.ihs.gov are the conditions in the environments where people are born, live, learn, work, play, worship, and age that affect a wide range of health, functioning, and quality-of-life outcomes and risks. These non-medical factors are now widely recognized to be driving forces for health and health differences and have a major impact on individuals because they affect health risks and disease. Social determinants include factors such as the availability of affordable housing and childcare; access to health care services; availability of affordable fresh foods and grocery stores; employment opportunities; community walkability and transportation access; and environmental pollution exposure in communities.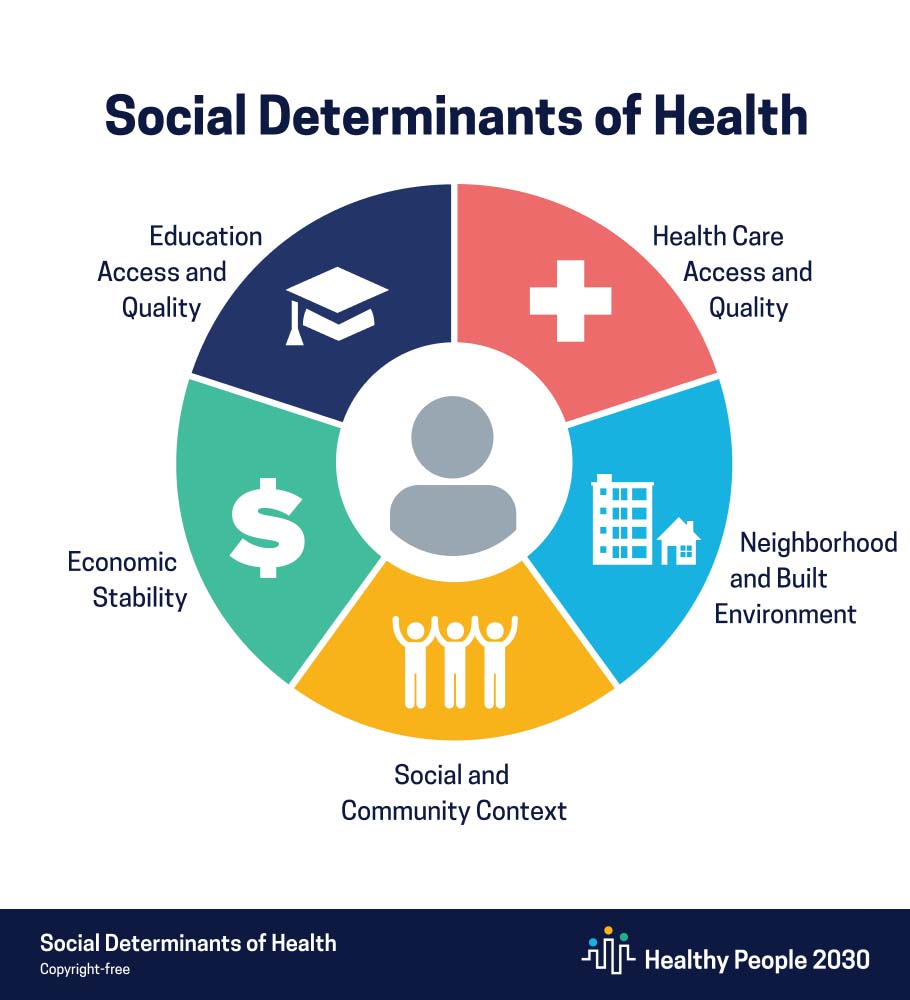 Improving childhood obesity rates will require that we do more than recommend less calories and more physical activity. It requires that we understand how social determinants of health impact our patients and take action to address differences. It will require that we help connect patients to resources for housing and transportation, partner to provide access to affordable healthy foods and beverages and help patients to eat nutritiously, support parents of young children through early childhood development and prenatal programs, advance health literacy, and more. And it is possible.
I encourage you check out tips from the CDC Exit Disclaimer: You Are Leaving www.ihs.gov on ways to help prevent childhood obesity in your home. While there is no simple solution, there are many ways parents and caregivers can help children reach a healthy weight.
Related Content: