Hurricane Harvey has inflicted historic rainfall and flooding, affecting millions in Texas and Louisiana. Hurricane Irma is currently moving across the Caribbean and expected to make landfall in Florida this weekend. The high winds are expected to cause water surges, flooding and additional rainfall is making this one of the most powerful U.S. storms to date.
The Indian Health Service (IHS) is working to assess the needs of local service units, tribes and tribal organizations to assist with health care and medical needs for those affected by the storms. Fifty-eight U.S. Public Health Service Exit Disclaimer: You Are Leaving www.ihs.gov officers assigned to IHS have also deployed or are on alert for imminent deployment to assist and more are expected to join the effort.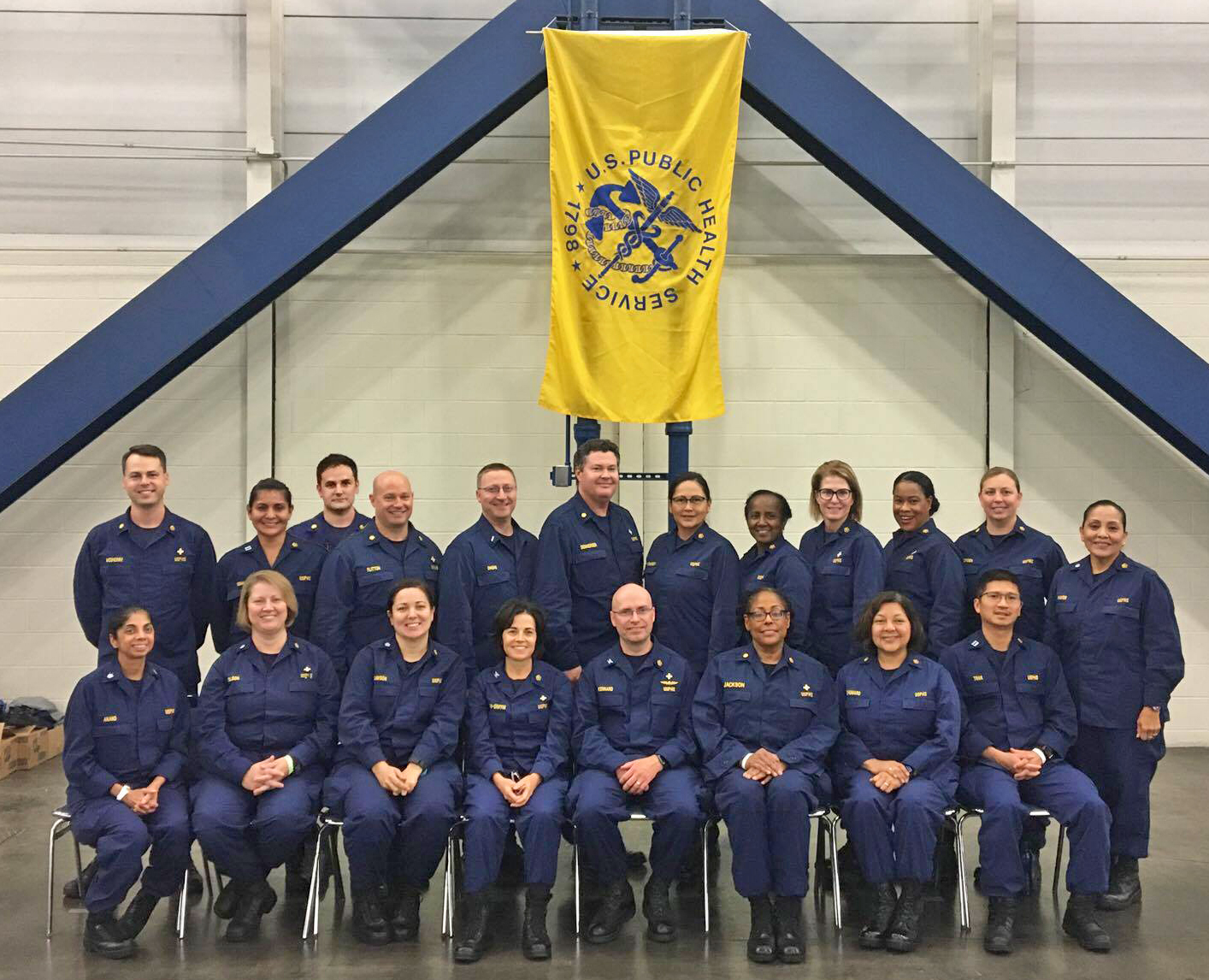 The officers come from across IHS and represent 11 of the 12 IHS area offices. The Public Health Service officers are providing support with efforts such as delivering pharmaceutical supplies, assisting those who rely upon electricity-dependent medical equipment like wheelchairs, oxygen tanks and blood sugar monitors; evacuating hospital patients; and staffing Federal Medical Stations.
In the aftermath of the storms, it is important to remember the impact that a natural disaster has not only on the physical body but also the mind. A group of 36 mental health team members continue to provide emergency support in the form of direct clinical behavioral and mental health services, including individual and family crisis intervention, staff and workforce protection counseling, emergency on-call service and disaster case management.
"We provided a wide range of medical services for those displaced because of flooding from Hurricane Harvey. Patients were primarily those with chronic care needs. Additionally, we are assisting (Disaster Medical Assistance Team) members with patient triage," Lt. Cmdr. Michael McSherry recently told me during a call from Austin, Texas. McSherry is deployed from the IHS Phoenix Area. Disaster Medical Assistance Teams are professional and para-professional medical personnel organized to provide rapid-response medical care or casualty decontamination during a terrorist attack, natural disaster, or other incident in the United States.
Hurricane Irma is quickly moving and the efforts to prepare for this storm have been taking place for several days. Some of the tribes that will be affected include the Seminole Tribe of Florida, Miccosukee Tribe of Indians of Florida, Catawba in South Carolina, Poarch Band of Creek Indians of Alabama, Eastern Cherokee in North Carolina and possibly as far north as the Pamunkey Tribe in Virginia. Preparations include taking protective measures, assuring food, fuel, water and ice contingency plans and establishing points of distribution. There also may be need for communications, radio and law enforcement assistance.
IHS is coordinating responses, resources and working closely with tribes, federal agencies and other organizations such as the Army Corps of Engineers, Bureau of Indian Affairs, Department of Defense, Environmental Protection Agency, Federal Communications Commission, Federal Emergency Management Agency, U.S. Department of Health and Human Services, Nuclear Regulatory Commission, Red Cross and U.S. Department of Agriculture. IHS has provided needed emergency management supplies like generators and water pumps to tribes and is ready to assist during Hurricane Irma.
While tribal nations have tribal members who were impacted by Hurricane Harvey and potentially, Hurricane Irma, FEMA Exit Disclaimer: You Are Leaving www.ihs.gov is encouraging all tribal nations to encourage their affected members to register online at www.DisasterAssistance.gov Exit Disclaimer: You Are Leaving www.ihs.gov for FEMA assistance. The Disaster Distress Helpline Exit Disclaimer: You Are Leaving www.ihs.gov 1-800-985-5990 also provides immediate crisis counseling to people affected by Hurricane Harvey and Irma.
IHS takes great pride in providing help to tribal nations and to all members of the public who have been affected by Hurricane Harvey or potentially by Hurricane Irma and Jose. Please stay aware, heed all warnings, protect your health, avoid flood waters and seek help when needed for injuries and to cope with traumatic stress.
Related Content: