The Bemidji Area Indian Health Service joined the Red Lake Hospital and tribe earlier this week in announcing plans for a major Emergency Room/Urgent Care revitalization and expansion project at our site in rural Northwestern Minnesota. The ground-breaking was conducted on September 25, 2017, with hospital leaders, tribal dignitaries, and invited guests taking part in the ceremony and feast. Our facility is slated to add 11,844 square-feet to the existing hospital footprint. Construction of this expansion project is in full-swing and as part of the $6.5 million building improvement project scheduled for completion in September 2018.
At Red Lake Hospital, we seek to transform the patient care experience with a focus on culturally competent and efficient patient care services. We plan to equip this state of the art expansion as a comfortable environment for patients to begin their healing process. This renovation will allow us to improve efficiencies and implement integrated care models built around the needs of our patients. We want to re-establish ourselves as the provider of choice for urgent care services for the people of the Red Lake Nation.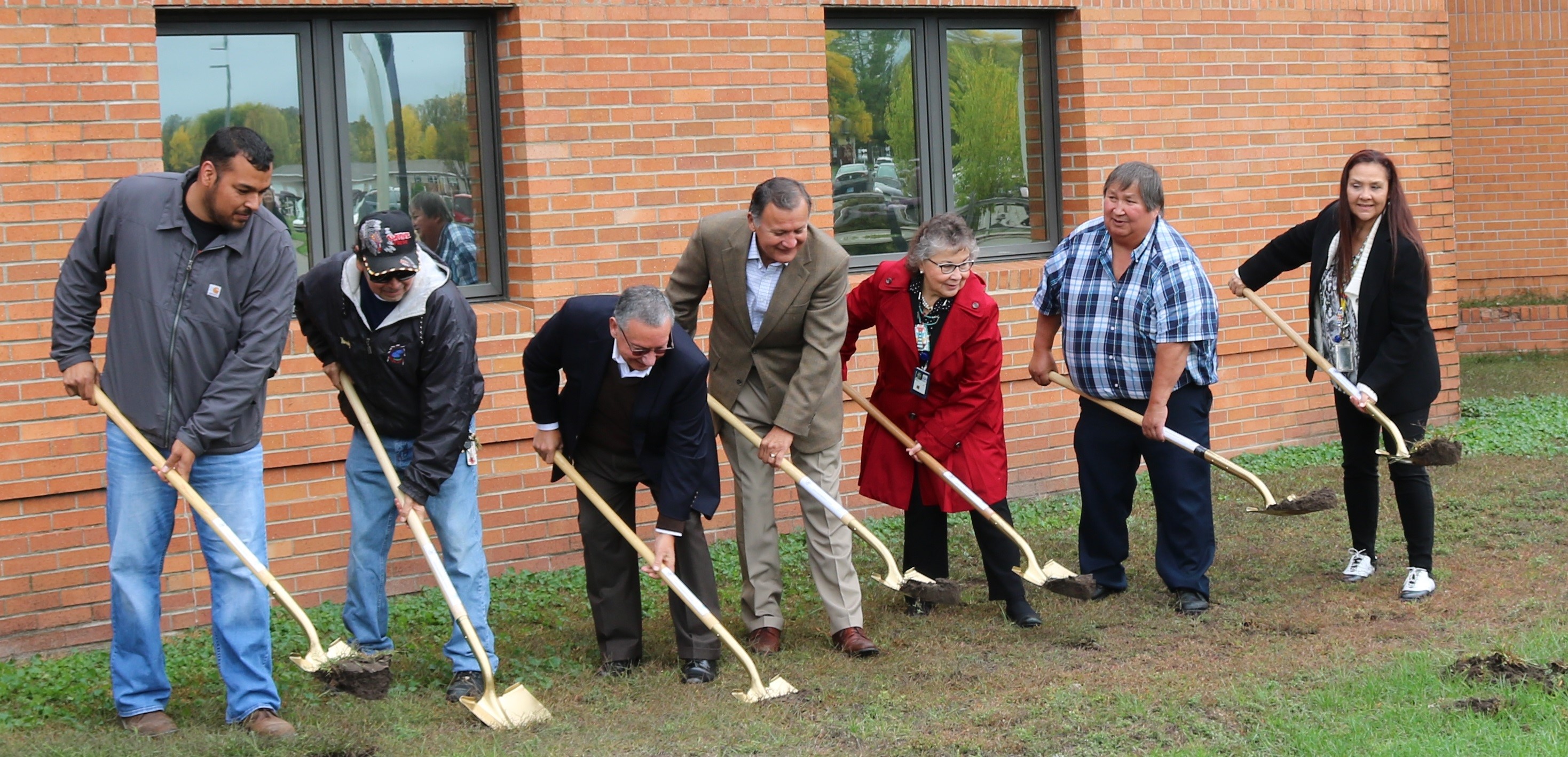 Features of this expansion include designs to improve patient care flows and implementing new technologies to improve patient safety. The expansion includes the establishment of a stand-alone urgent care department that includes ten new rooms designed around a central pod. In the Emergency Department, there are larger treatment rooms, two 'fast-track' care rooms, two expanded trauma bays, and two new behavioral health rooms. The new space is equipped with comfortable waiting rooms and a private waiting area to provide quiet spaces to accommodate trauma and grief needs for patient families.
This expansion project was undertaken in consultation with the Red Lake tribe to address concerns surrounding perceptions of increased wait times for patients seeking urgent care services. Separating our urgent care department from emergency care will improve patient wait times and increase access to sick-care services needed for our patients with busy family and work lives.
We are also renewing and revitalizing the main entrance area and main lobby as well as making external improvements to the grounds to provide a pleasant space for patients and families using the hospital. I am excited that we will be able to expand and relocate our Purchased Referred Care and Patient Benefits Coordination services to the main atrium to assist patients with accessing these services that were traditionally placed in more remote locations of the hospital.
I am proud of the staff at the hospital who have taken great care in the design of this expansion to ensure improvements in the patient experience, improve wait times, and create a space that the community can truly enjoy.
Related content:
IHS Opens New Optometry Clinic in Albuquerque
IHS Opens New Youth Regional Treatment Center in California
IHS Engineers Recognized at Public Health Service Awards Ceremony