The Colorado River Service Unit (CRSU), located in Parker, Arizona, recently celebrated two significant groundbreaking milestones. The Parker Indian Hospital broke ground for the installation of a new Computerized Tomography (CT) scanner, and the Supai Clinic broke ground for the construction of a new clinic.
On November 2, the Parker Indian Hospital in Parker, Arizona, paired their groundbreaking festivities with the celebration of Native American Heritage Month. Conversations first began in 2006 between CRSU Leadership, the Radiology Department and the Colorado River Indian Tribes' (CRIT) council members. After years of teamwork and collaboration, the construction of the CT scanner will soon be a reality. The addition of the CT scanner will enable providers to detect a variety of diseases and conditions. The new scanner will reduce the need for patients to travel outside of their community for confirmation of their diagnoses. The completion of the project helps improve access to timely and quality care for tribal members.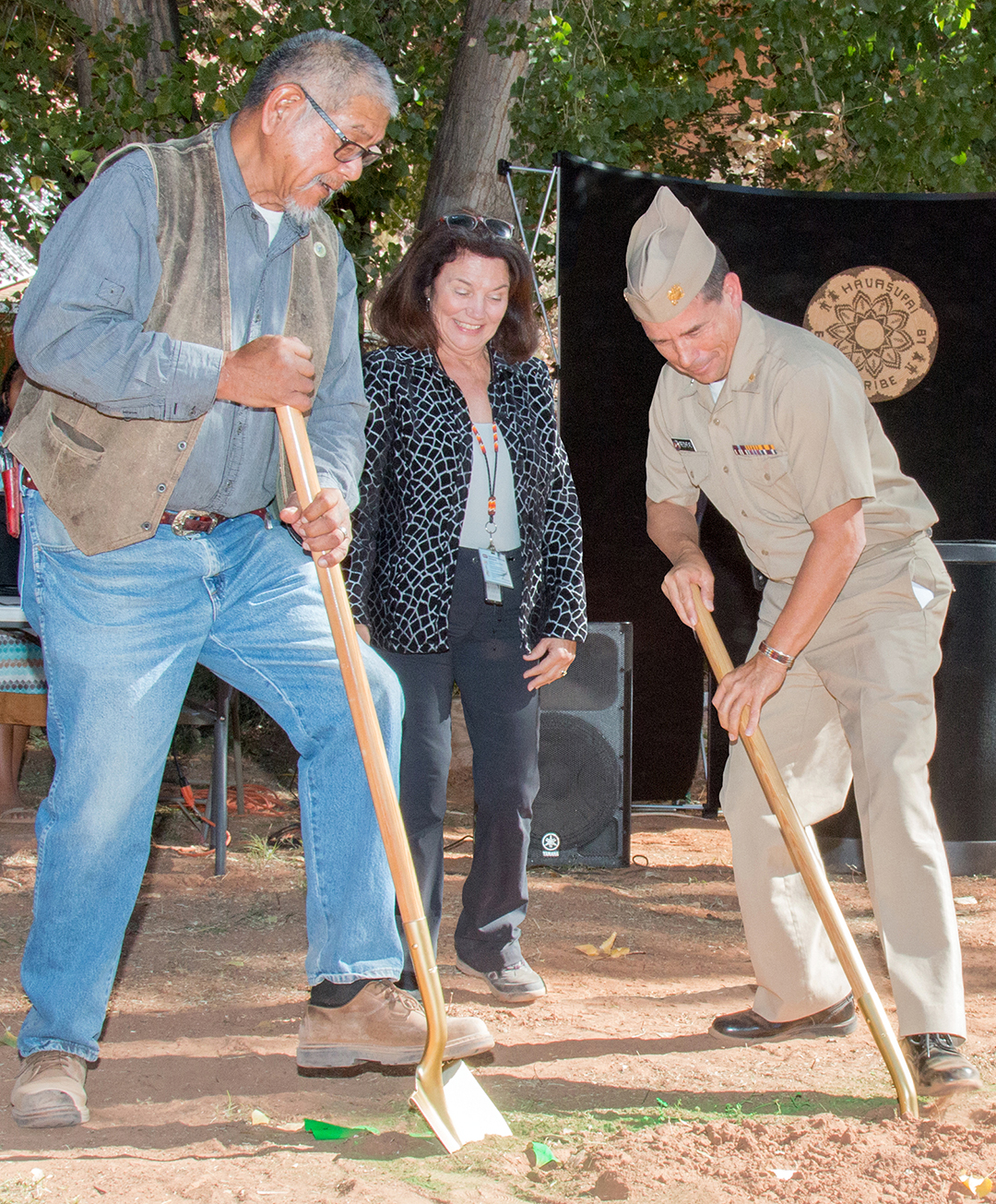 On November 3, tribal members and leaders from the Havasupai Tribe, Hualapai Tribe, CRIT, Chemehuevi Tribe, and Moapa Band of Paiute, along with Indian Health Service employees, gathered at the bottom of the Grand Canyon to celebrate a groundbreaking ceremony for construction of the new Supai Clinic. This facility will provide the Havasupai people with increased access to care through new equipment and expanded services. Services will include: primary care, behavioral health, public health nursing, social services, and substance abuse counseling as well as various diagnostic and specialty services.
The Supai Clinic groundbreaking represents the next step in a vision that has been shared by the Havasupai people and Indian Health Service for many years. The new clinic, which will also include a second story for staff quarters, is in the final phases of design, with actual construction projected to begin late in 2018.
These expansion projects will provide more comprehensive and specialty care to tribal community members living in these rural tribal communities of the Phoenix Area. We extend our gratitude to the Colorado River Indian Community (CRIT), the Havasupai Tribe, and the Hualapai Tribe for their commitment to the partnership and collaboration needed to make these advances available to their tribal communities. We are grateful to those who worked hard for many years to see these accomplishments become a reality.
Related Content:
VA-IHS Partnership Values Voice of Native Veterans
Maori Visitors Tour Phoenix Indian Medical Center