Baa Hózho Care is an intensive care coordination program for complex patients developed at the Chinle Service Unit (CSU) in Arizona in the past year. From October 2016 to September 2017, CSU participated in the Institute for Healthcare Improvement Collaborative called Better Health and Lower Costs for Patients with Complex Needs Exit Disclaimer: You Are Leaving www.ihs.gov . The Chinle team participated in the collaborative with the aim of improving care and reduced costs by identifying patients with complex needs who utilize a disproportionately high amount of health care resources and providing them with optimal patient-centered care and support across the care continuum.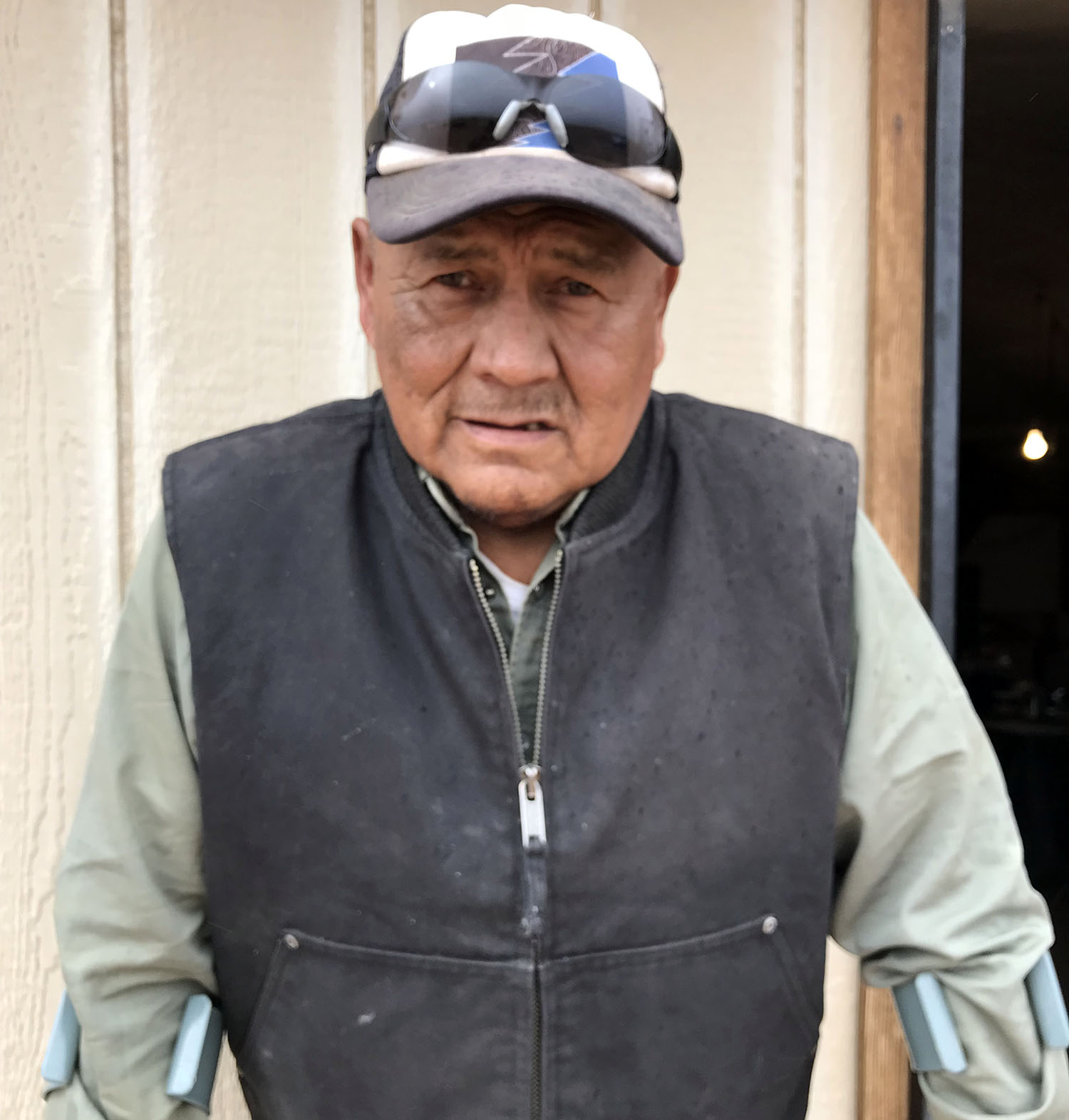 One of the patients they have helped is Mike. He was diagnosed with diabetes in 1994. His diabetes is complicated by peripheral neuropathy, or damage to the nerves. In 2015 he developed a diabetic right foot ulcer and was hospitalized at the Chinle Hospital. He struggled for several days with his doctor's recommendation to have his leg amputated below the knee. Ultimately he agreed, receiving support from the Native Medicine service and other Navajo medical team members. Mike worked hard to recover from the surgery and learn to walk with a prosthetic foot. As he regained his ability to walk, he recognized that he was now limited by his chronic severe left hip arthritis. Wanting to regain maximum function, Mike had an elective left hip replacement in 2016. The hip replacement was complicated by infections, slowing his recovery. During his recovery, he developed a severe left foot infection and came to the Chinle Emergency Department in February 2017.
Mike was transferred from Chinle ED to the Flagstaff Medical Center (FMC) with an ulcer of his left foot, needed below the knee amputation. While in the hospital at FMC, Mike was devastated and refused the amputation, wanting to leave against medical advice. He wanted to leave the hospital to have ceremonies performed and speak with his family about the treatment plan before he followed through with the surgery. The FMC doctors were concerned about him leaving the hospital as the ulcer was severe. The doctors at FMC advised him that without an amputation, he would die.
Mike's hospital stay at FMC occurred just as Chinle Hospital had launched a pilot case management program, Baa Hózho Care. The Baa Hózho Care case manager from Chinle, Wilma Hunter-Pine, was in contact with the FMC case manager to start discharge planning and learned about Mike's refusing to have surgery. Wilma and the Baa Hózho Care health coach Matthew Werito arranged for Mike to talk with the Chinle Service Unit Native Medicine healer, Roland Begay. As a result of that conversation, Mike agreed to stay in the hospital longer for antibiotic therapy. He stayed two more days, left FMC without the operation, but had agreed to come immediately for care to Chinle Hospital.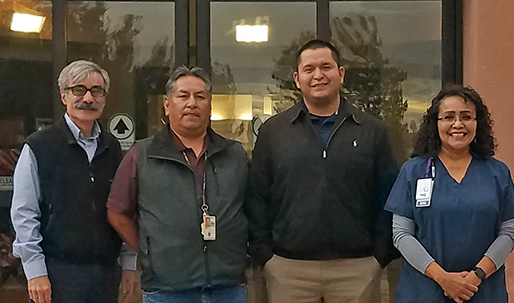 When working with patients, Baa Hózho Care team members work to understand the patient's needs and assist in addressing those needs whether or not it is the top medical priority. This patient-driven care planning builds trust. Also, patients recruited into Baa Hózho Care receive member cards and can contact staff when needed. The Baa Hózho Care team continues to stay in touch with the patient and assist with addressing their needs until the patient is comfortable with managing their health issues.
Since the first visit with Dr. David Goldberg and the Baa Hózho team, the team found ways to address what mattered most to Mike during each stage of his recovery. After months of hard work, he is now walking with prosthetics, and his diabetes is again well controlled. In addition to the Baa Hózho Care team, many departments and services contributed to this patient's recovery including the diabetes program, primary care, general surgery, physical therapy, nutrition, pharmacy, public health nursing, Native medicine, central supply, and environmental health. Mike's efforts to walk and regain his independence, his sense of humor, and his resilience inspire all who have worked with him.
Or in Mike's words, "Thank you for helping me out. I am doing good now, and it is because of you all. You guys helped me out. I'm just taking it one step at a time, taking it slow. I'm hoping to walk without my cane, on my own. I know it will take time, but I'm going to keep moving forward. It is hard, yes, but I can do it. I am happy to have you all for help. I know that you guys will help me when I need it."
Related Content:
Diabetes and Cardiovascular Disease
IHS Navajo Area Launches Prediabetes Awareness Campaign
Special Diabetes Program for Indians Fact Sheet [PDF – 776KB]