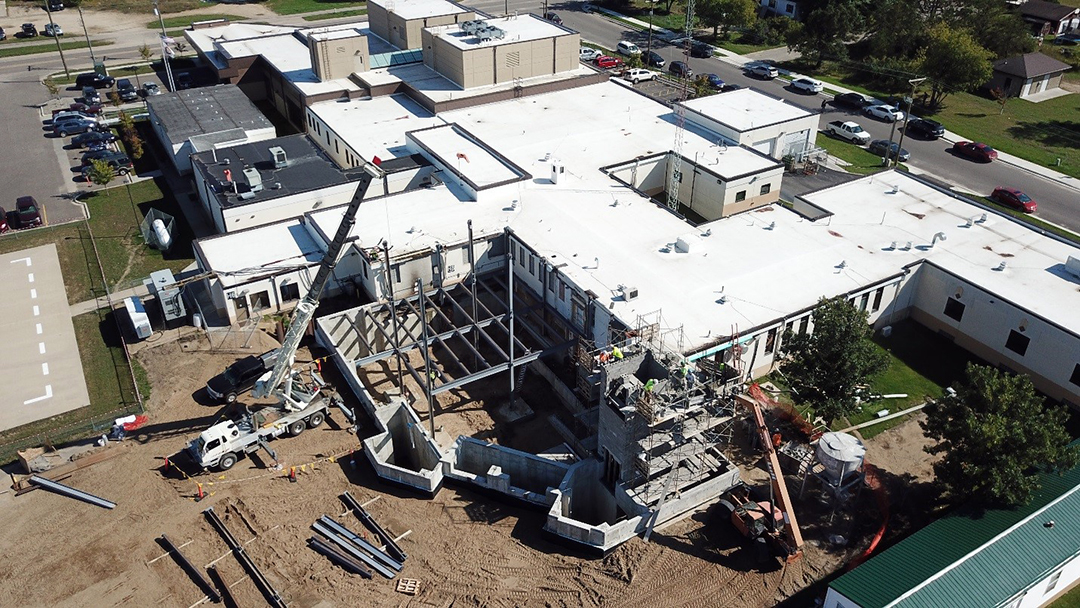 The Cass Lake Service Unit in the Indian Health Service Bemidji Area recently launched a revitalization and expansion project.
The facility, located in Minnesota, was originally constructed in the 1930s. It has undergone several remodels and additions over the years, but now lacks adequate space to accommodate the needs of the growing community. The current $8.3 million dollar expansion project began in May 2019, with an estimated completion of fall 2020.
This project is a partnership with the Leech Lake Band of Ojibwe and is utilizing public law 638 construction contracts for design and construction. The new space will expand the dental, physical therapy, optometry, audiology, and radiology departments as well as remodeling the existing facility.
Phase 1 of the project included a $14 million dollar, 25,000 square feet clinical expansion and remodel that was successfully completed in 2016. The previous remodel expanded the facility by including space for six primary care clinics, physical therapy, expansions to the emergency department and pharmacy, and a remodel of approximately 8,500 square feet of existing space for a new lab, medical records, x-ray room, and waiting areas.
Features of the new expansion include designs to improve infrastructure and support service space, while reducing energy use by installing a geothermal heating system and PV solar panel array. The new design will also improve patient care flows and implement new technologies to improve patient safety.
We credit the project team who have taken great care in the design of this expansion to ensure improvements in the patient experience. This expansion allows us to improve access to care for the surrounding community by creating a space that is centered on the needs of our patients.
Related content:
Red Lake IHS Hospital Breaks Ground on Emergency Room/Urgent Care Expansion Project
IHS Opens New Optometry Clinic in Albuquerque