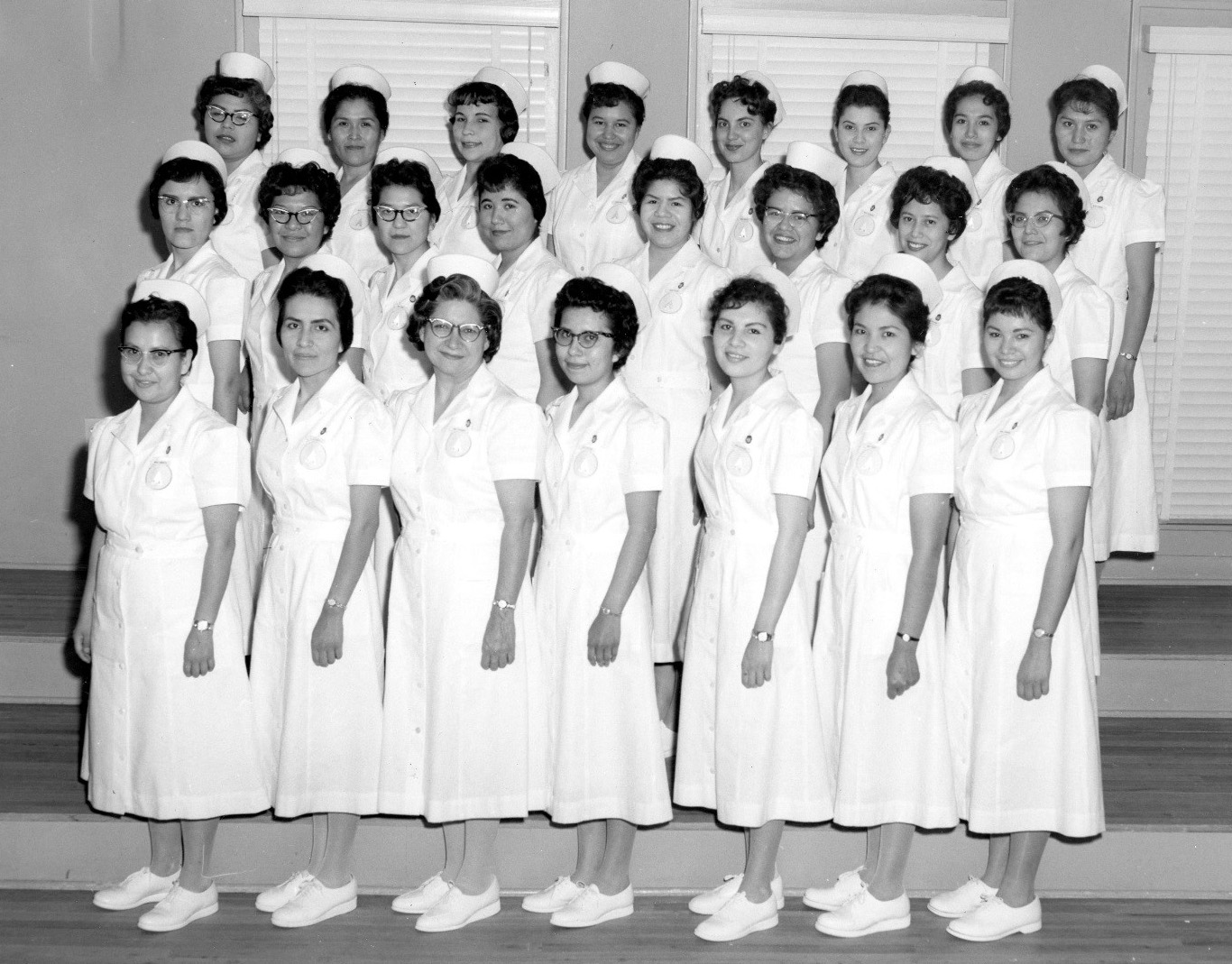 Nurses Week recognizes the contributions of nurses in the health care setting and beyond. At IHS, our mission is to raise the physical, mental, social, and spiritual health of American Indians and Alaska Natives to the highest level. IHS nurses play a vital role in fulfilling that mission. IHS nurses can be found working throughout the United States from remote village clinics, rural critical access hospitals, and large urban hospitals and health centers, in all different nursing specialties from general staff nursing to advanced practice nursing.
More than 2,380 nurses comprise the largest healthcare provider group in the Indian Health Service and form the foundation of high quality health care. Nationwide, there are four million registered nurses provide daily lifesaving care.
In addition to clinical nurses, the IHS Public Health Nurse Program supports population-focused services to promote healthier communities through community based direct nursing services, community development, and health promotion and disease prevention activities. Public health nurses are licensed, professional nursing staff available to improve care transitions by providing patients with tools and support that promote knowledge and self-management of their condition as they transition from the hospital to home. Their expertise in communicable disease assessment, outreach, investigation, and, surveillance helps to manage and prevent the spread of communicable diseases.
IHS nurses have a proud and rich history. In 1924, Elinor Gregg established the first nursing division at the Indian Office, forerunner of the nursing program in the IHS. In the early 1970's, the IHS was among the first healthcare programs to hire advanced practice nurses such as nurse-midwives and nurse practitioners. In 1927, Susie Walking Bear Yellowtail (Apsáalooke/Lakota) became one of the first Native Americans to become a registered nurse. Susie dedicated her life to improving the health of Native Americans and became an outspoken leader for changes to improve healthcare for Native Americans. She was one of the original organizers to develop the Native American Nurses Association.
Now is a great time to become part of the IHS nursing team. Information on current nursing opportunities can be found on the IHS Job Opportunities website . Nursing in the IHS is a very rewarding career filled with opportunity and the chance to experience other cultures and beliefs.
Related content: