October is National Dental Hygiene Month. Oral Health is an important part of overall health, and the self-care you give your teeth and mouth - day in and day out - over your lifetime far outweighs anything your dental team can provide.
Brush twice daily with fluoride toothpaste;
Drink more water;
Limit foods high in sugar or carbohydrates, including juice and soda ;
Visit the dentist regularly:
Take your children in for dental care starting when a baby's first tooth erupts;
Don't forget that eating your daily share of colorful leafy and/or crunchy fruits and vegetables helps too!
The healthy foods you eat now gives you energy to learn and work today, and strong teeth and bones tomorrow and beyond! We have to care enough about ourselves to make this a daily routine. If you already know and practice the routine – congratulations. But if you have not, what better time to start than today!
Oral health care providers want to help you make this routine easy. Dental hygienists are the members of your oral health care team who specialize in preventive therapies and oral health education. There are more than 400 dental hygienists that work in the IHS, Tribal, and Urban Indian health programs.
One such dental hygienist is Lt. Cmdr. Juanita Simpson, who works for the Warm Springs dental program in Oregon. "Basic dental hygiene instruction depends on the patient and where they are currently with their daily home care," Simpson says. "I customize the message to meet the patient's needs. For instance, with child who is not brushing their teeth well I use the tell-show-do method to teach tooth brushing. I also will discuss with the child the importance of brushing their teeth, and have them help me set a goal to brush twice a day. It's important to get the child involved in a conversation in which we agree that they don't have to get cavities or lose their teeth."
Hygienists work in collaboration with the rest of the dental team to protect the health of your teeth and soft tissues of your mouth. They may do teeth cleaning and applying fluoride and sealants – to assist you in daily efforts to protect your teeth from dental cavities and gum disease. But a healthy mouth, free from inflammation, has also been shown to assist people with diabetes to control their blood glucose levels.
Lt. Cmdr. Cynthia Chennault, another IHS dental hygienist working for the Catawba Indian Nation in South Carolina, says, "The community outreach is vitally important. Hygienists can travel to schools and provide necessary prevention services including sealant placement, fluoride treatments, oral hygiene instructions and screenings. This type of program enables students who may not visit the dentist to have the preventive benefits of these dental interventions. This is an inexpensive method to prevent dental caries. Dental hygiene is a preventive profession and prevention is the best way to provide care."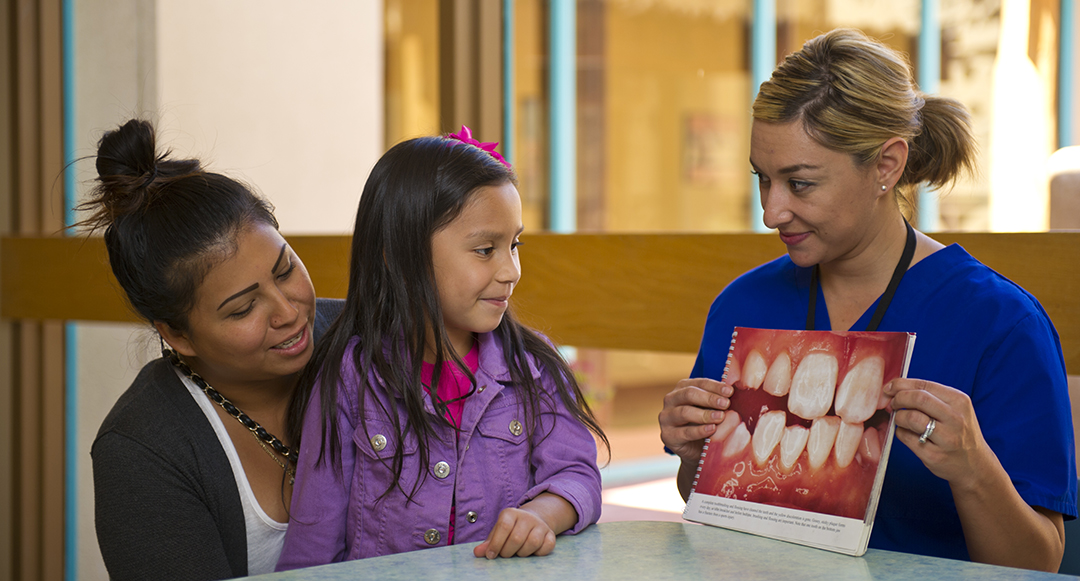 Related content:
IHS and NIDCR Partnership Results in Historic Oral Health Link between Maternal Access and ECC
IHS Celebrates National Children's Dental Health Month