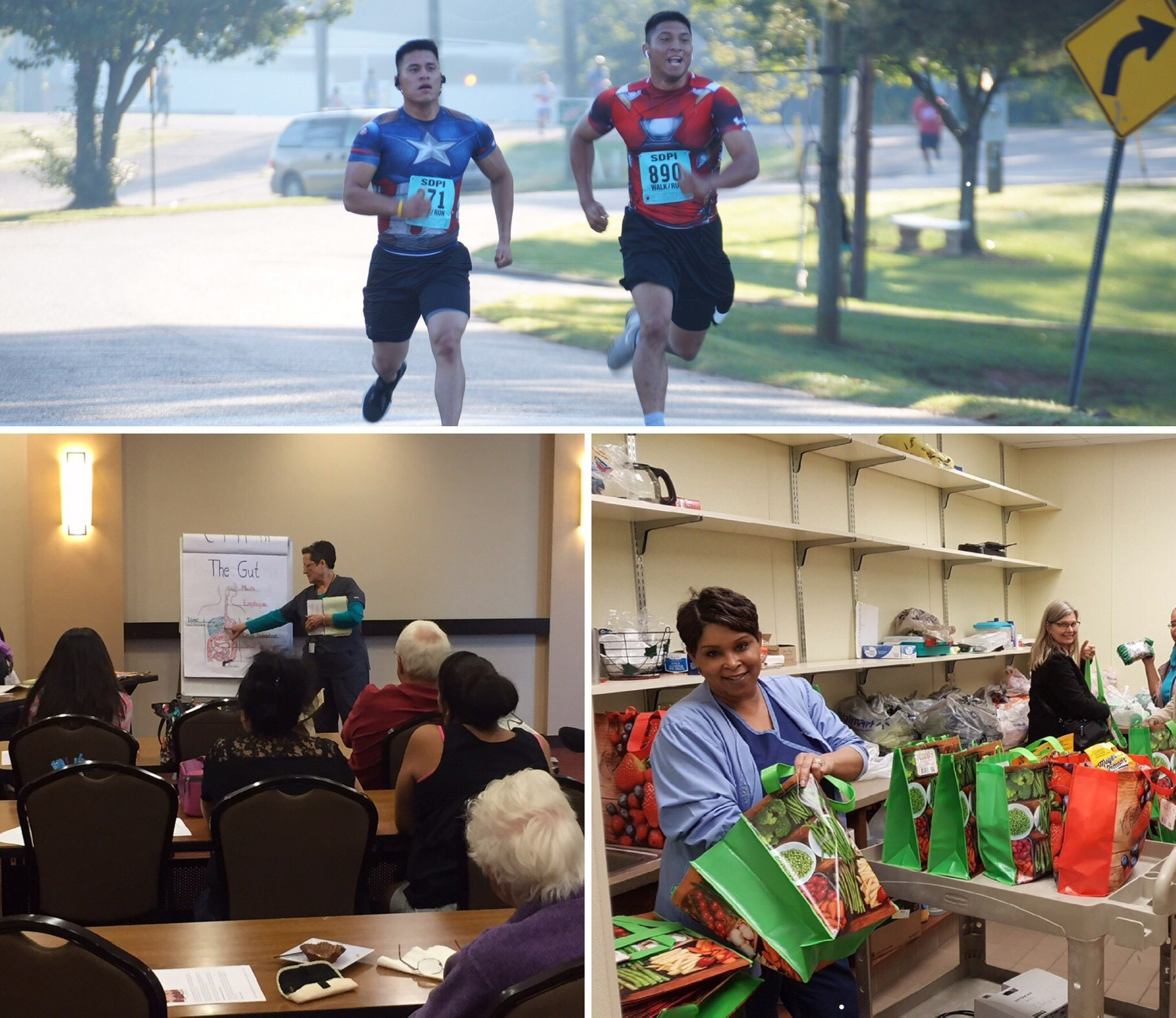 The Special Diabetes Program for Indians has a variety of events throughout Indian Country to encourage healthier activities to prevent diabetes.
November is American Diabetes Month. The Indian Health Service has a program specifically tailored to Native communities called the Special Diabetes Program for Indians, also known as SDPI. SDPI was created by Congress in 1997 in an effort to combat the steadily increasing rate of diabetes in American Indian and Alaska Natives. SDPI provides grants to more than 300 IHS, tribal, and urban programs to prevent, educate, and treat the high prevalence of diabetes seen in tribal nations throughout the country. The mission of the program is to provide diabetes treatment and prevention services to American Indians and Alaska Natives.
A distinguishing feature of the SDPI program is that it allows for community members to obtain knowledge and help from people that they can personally identify with. The culture, history, and traditions of the tribes are well integrated into the program's activities.
Outreach efforts include providing training and health services in both traditional and non-traditional settings. An example of a traditional setting would be the clinic. A clinic visit may include an appointment with the ophthalmologist and the podiatrist. An example of non-traditional setting would be a training offered in a local community center or gymnasium. Sessions that are held in the community are generally led by a diabetes coordinator and other SDPI staff members. These sessions cover topics that include practical approaches to making healthier food choices and preparing healthier meals. Tribal citizens often share stories and lessons learned that can empower and motivate others to take control of their diabetes.
The problems associated with diabetes have been clearly identified and documented Exit Disclaimer: You Are Leaving www.ihs.gov over time. Diabetes disproportionately affects American Indian and Alaska Natives, but the SDPI program is making a positive impact. The program strives to build on its successful efforts to deliver practical and culturally sensitive approaches to diabetes self-management. Through the SDPI grant program, American Indian and Alaska Native communities have been able to develop much needed diabetes programs and increase access to quality diabetes care.
Related Content:
Video: Changing the Course of Diabetes in Indian Country Exit Disclaimer: You Are Leaving www.ihs.gov
Northern Navajo Medical Center Partners to Improve Access to Healthy Foods in Shiprock, New Mexico