The United States is facing an epidemic of opioid overdose deaths. Increasing access to the medication naloxone can help reduce opioid overdoses and save lives. On December 2, 2015, the Indian Health Service (IHS) entered into a Memorandum of Agreement with the Bureau of Indian Affairs (BIA) aiming to reduce opioid overdose deaths in Indian Country.
This partnership has allowed IHS pharmacists to train BIA officers on how to administer naloxone in an emergency situation. Hands-on training started in May 2016 and should be completed during 2017. Opioid overdose rescue kits containing the Narcan® naloxone nasal spray were issued by the IHS to officers following completion of the training.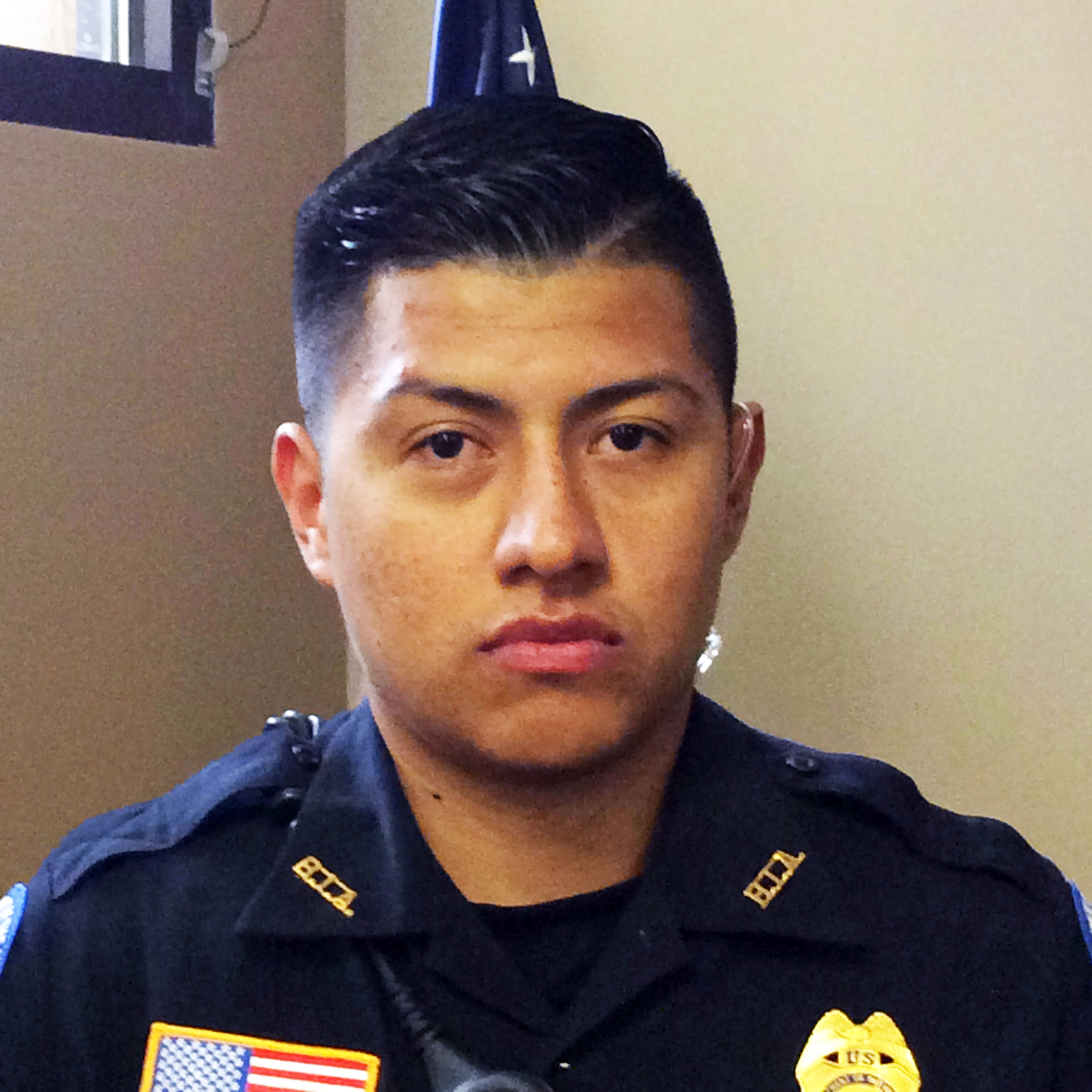 After receiving IHS naloxone training, BIA Patrol Officer, Jonathan Vigil, administered naloxone on August 2, 2016, near Taos, New Mexico. Officer Vigil was the first to arrive on a scene with an unresponsive male. He observed the male to have slow and shallow breathing, bluish lips and skin, and pinpoint pupils – all signs indicating an overdose that could lead to death. After one dose of naloxone was administered, the male began to breathe and became responsive. The Taos County Emergency Medical Services arrived on the scene and transported the patient to a local hospital. Watch the video here.
Officer Vigil was the first BIA Officer to have the opportunity to save someone's life while on duty following implementation of the IHS-BIA MOA. To date, 284 officers have received training and $20,000 worth of medication has been disseminated to BIA law enforcement officers from IHS pharmacies.
For more information on naloxone, opioid dependence and opioid overdose, please go to the IHS Opioid Dependence Management website.
Related Content:
International Overdose Awareness Day
IHS Implements Groundbreaking New Policy Regarding Opioid Prescribing
IHS Increases Access to Naloxone to Save Lives in Indian Country