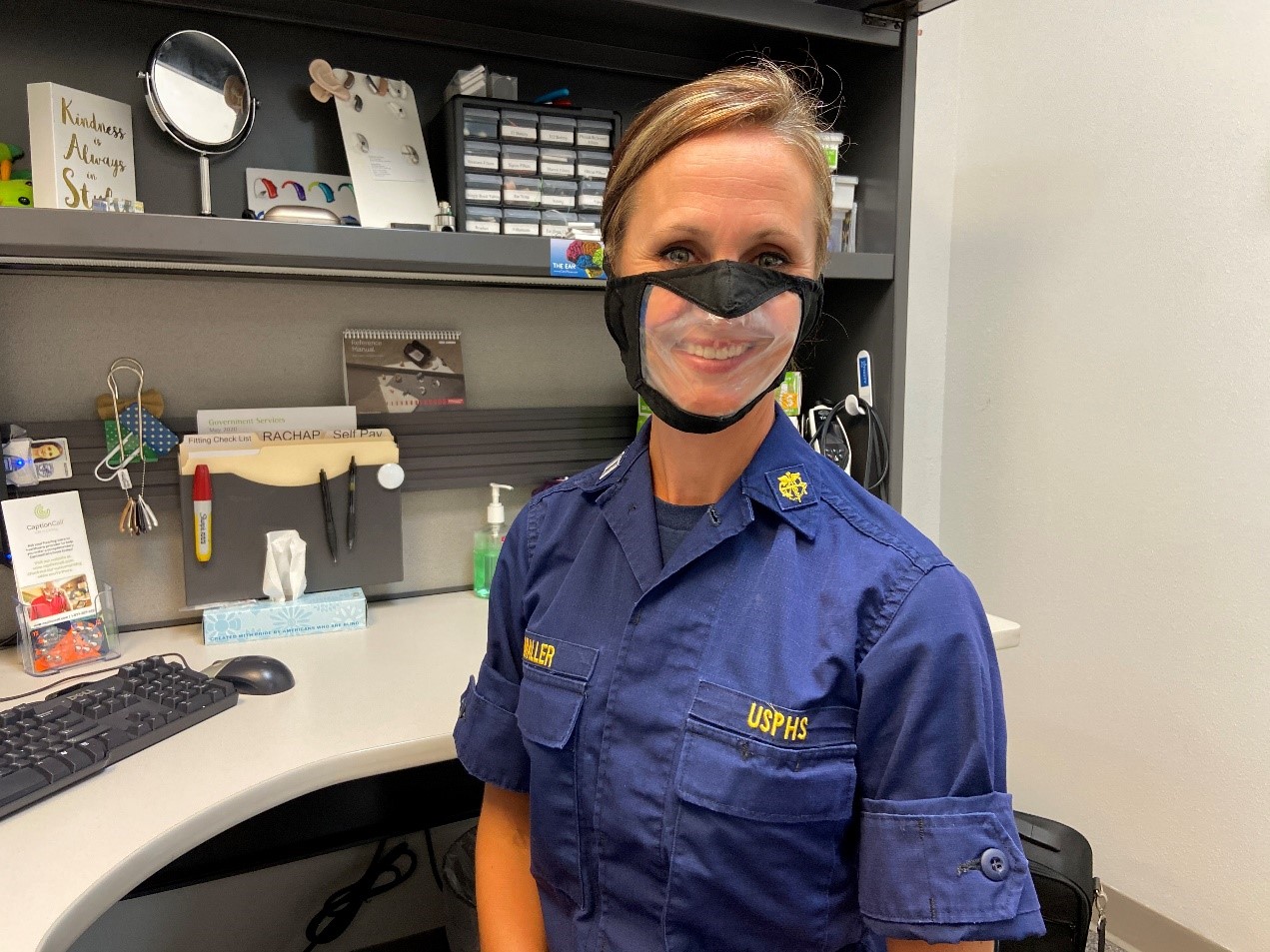 Dr. April Waller dons her clear face covering.
As an audiologist working for the Pawnee Indian Health Center in the Oklahoma City Area, I recognize the tremendous benefit of wearing a face covering to prevent the spread of COVID-19. Our facility encourages the wearing of face coverings whenever we are in public to protect ourselves and others from the virus which is easily spread through talking, singing and generally, breathing in close proximity. However, the wearing of face coverings in a clinical setting presents a problem in communicating with patients who may have a hearing impairment or communication disorder.
Initially, I noticed the struggle with my daughter who has single-sided deafness, which is the loss of hearing in one ear. When we are out in the public wearing our masks, communicating with her is very difficult. Having the same struggles with patient care in my clinic I decided I had to do something. In order to improve my discussions and interactions with my patients, I created a solution. I recalled an episode of Grey's Anatomy featuring a deaf surgeon. In that episode, the surgeon and the surgical team used clear masks to talk during surgery.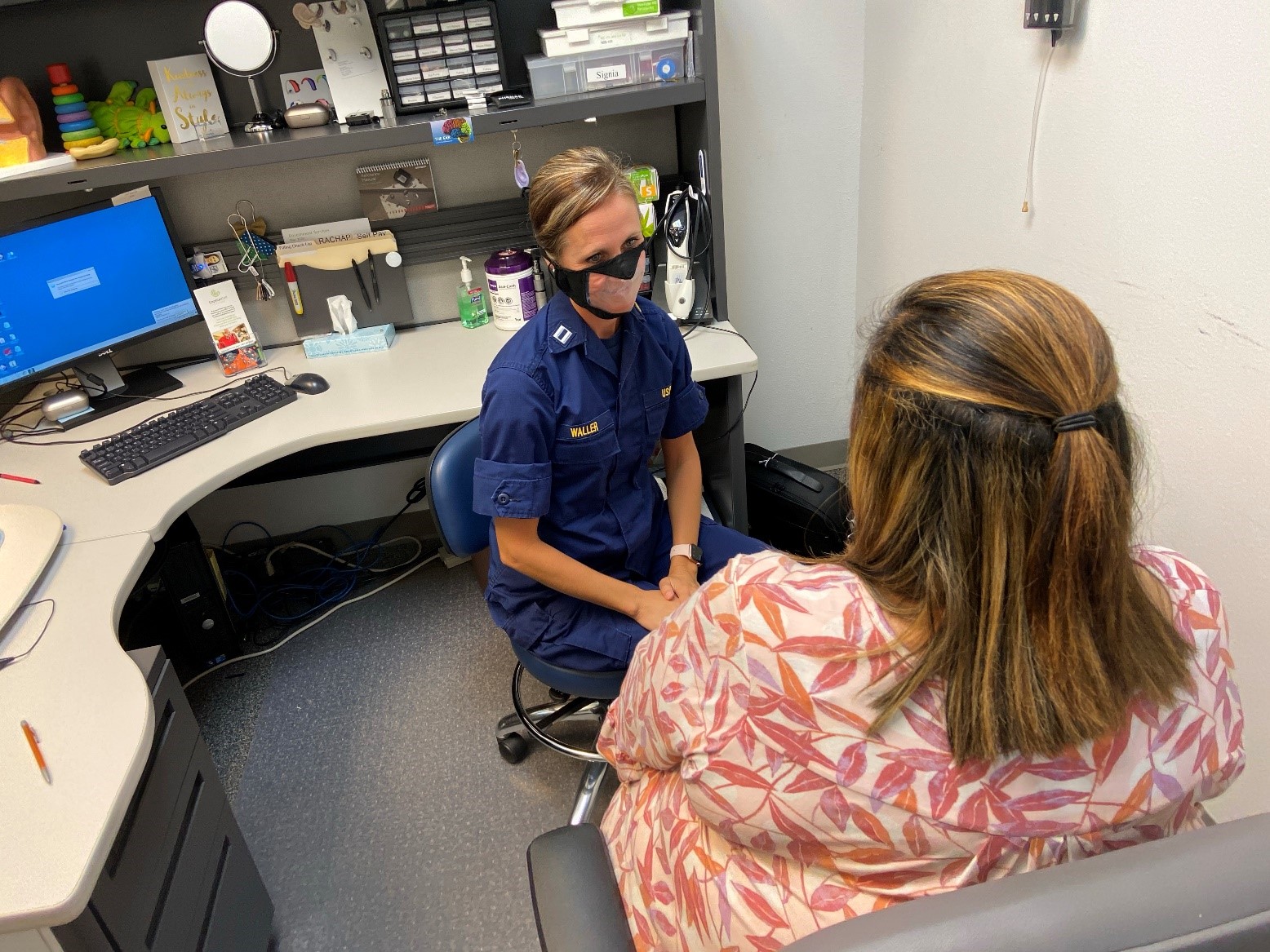 Pawnee Indian Health Center Audiologist Dr. April Waller talking with a patient.
According to CDC guidance Exit Disclaimer: You Are Leaving www.ihs.gov , the use of clear face coverings is recommended for use with patients who are deaf or hearing impaired. I researched clear face coverings and found that they were out of stock with multiple vendors so I reached out to a friend to make a special clear face covering that I could use while communicating with my patients. My face covering is adapted from CDC instructions on face coverings and it is constructed from Kona cotton and a new shower curtain liner. Since using the clear face covering, I have received positive feedback from my patients. It has completely changed the dynamic of the visit to one where patients engage more and can communicate clearly with me.
Related Content
Pawnee Indian Health Center
Oklahoma City Area Indian Health Service
Indian Health Service – Coronavirus (COVID-19)