For many students in dental school there is a requirement to fulfill an internship between their third and fourth year. The Indian Health Service's Division of Oral Health (DOH) Dental Externship Program can provide that experience at 26 facilities across the United States. Externships can last from two weeks to as long as six weeks between May and September each year.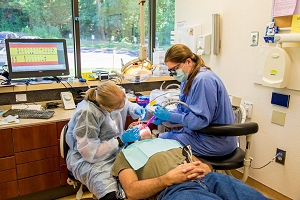 This successful program has been operating since 2000. Last year, more than 130 students were placed in locations such as the Samuel Simmonds Memorial Hospital in Barrow, Alaska; the San Carlos Hospital in San Carlos, Arizona and the St. Regis Mohawk Health Services in Hogansburg, New York. The purpose is to give students a comprehensive experience in a professional dental office setting while giving dental exams, filling cavities, consulting with patients and performing minor oral surgeries including extractions and root canals. The other part of the experience is the chance to enjoy local recreational activities, Native cultural events and the natural beauty of the rural and sometimes remote sites.
This competitive online application process begins in January and includes an essay which has potential applicants explaining why they want to extern at the Indian Health Service, what led them to want a career in dentistry and more on their personal background. Other considerations include overall GPA, a resume and choosing their three areas of placement preference.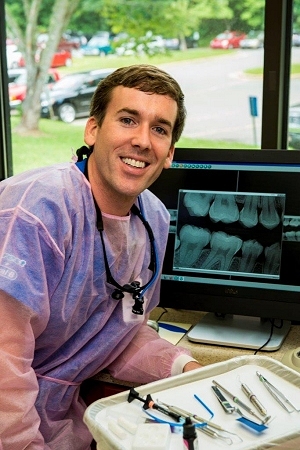 "Part of my job is to work closely with the externs to facilitate their travel, hotel and housing needs, and answer any questions," said Gabrielle Bellini, administrative support assistant in DOH. "We want to make the process easy and enjoyable so that the participants will become "program ambassadors" for this life-changing experience. Word of mouth and social media have been invaluable as far as getting students to apply year after year."
Read more about this unique program, including a colorful guide of the participating locations [PDF - 5.6 MB]. Join our dental professional LISTSERV list. Receive our newsletters to get all the up to date information on jobs and this externship opportunity and follow us on Facebook Exit Disclaimer: You Are Leaving www.ihs.gov .