January 2016 Blogs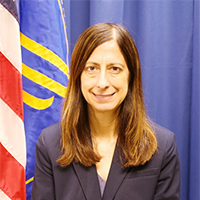 January 21, 2016
by Mary Smith, Deputy Director, Indian Health Service
I was pleased to join the Indian Health Service Contract Support Cost Workgroup meeting on January 14-15 in Washington, D.C., to discuss updating and implementing a new policy in 2016. Nearly 40 committee members, federal partners and technical advisors attended the meeting.
IHS Principal Deputy ... Continue reading
---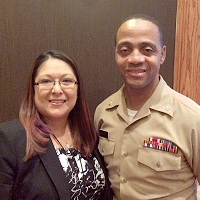 January 19, 2016
by Audrey Solimon, MPH, Health System Specialist and LCDR Sean K. Bennett, LCSW, USPHS, Public Health Advisor
On January 14-15, 2016, IHS held its national kickoff meeting for the new cohort of Methamphetamine and Suicide Prevention Initiative (MSPI) and Domestic Violence Prevention Initiative (DVPI) awardees. In late 2015, IHS made 118 MSPI funding awards totaling more than $13 million and 56 DVPI ... Continue reading
---
Pasia Morrison, a young stay-at-home mother, had been experiencing a series of health problems. She learned that she has gastrointestinal disorders, which resulted in multiple hospital stays and several visits to specialists. The cost of one corrective surgery is $100,000 including a six-day hospital ... Continue reading
---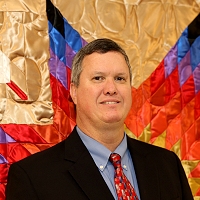 January 12, 2016
by Robert E. Pittman, Acting Director, Scholarship Program and Director, Division of Health Professions Support
The IHS Scholarship Program application cycle for the 2016 - 2017 academic year is now open. If you know a student who is seeking a career with a true purpose and mission, one willing to commit to working in Indian health communities where they can truly make a difference, we encourage you to direct ... Continue reading
---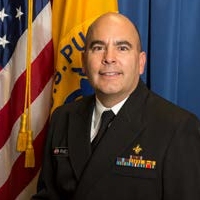 January 11, 2016
by CDR Mark Rives, CIO, OIT
The IHS constantly strives for improvement in the care we provide. This quest for improvement extends into the Information Technology products and services which we provide as well.
As part our quest for improvement, we are announcing a change from our previous RPMS Software update release practice. ... Continue reading
---
This blog is by Kelly Mounce, a member of the Cherokee Nation who lives in Oklahoma. In December of last year, Kelly was a panelist at a community forum on opioids in Tulsa. This post originally appeared on the Continue reading
---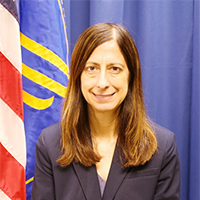 January 6, 2016
by Ms. Mary Smith, Deputy Director, Indian Health Service
Let me share with you the inspiring story of an IHS leader who is working to combat the nation's opioid epidemic.
Dr. Micah Nix heads the Emergency Department at the Claremore Indian Hospital in Claremore, Oklahoma, a U.S. federal government hospital within the Oklahoma City Area Indian Health ... Continue reading
Subscribe to get the blog by email:
Required fields are marked with an asterisk.
2023
2022
2021
2020
2019
2018
2017